Oh hey, I'm Kimberly and welcome!
I began developing small-scale recipes when it became abundantly clear I really hate leftovers. I stuck them in a fancy glass container in the refrigerator where they sat for days until I either buried them in the freezer for later or established that they were past their prime and tossed them. Now, I specialize in developing recipes with a small scale in mind.
The From Market to Table food blog is geared for those who don't want 12 cinnamon rolls. OR don't want to eat the same thing for 5 days straight. OR are sick and tired of seeing food go to waste.
Formally trained as a food scientist, I test recipes again and again until I get them exactly right. If I can't wait to make the recipe again, then it's not good enough for here. Call it inefficient, neurosis, OCD, or what have you, but ultimately it's what makes these recipes shine and reach their full potential.
I hope you stick around and find recipes here you love. You won't regret it.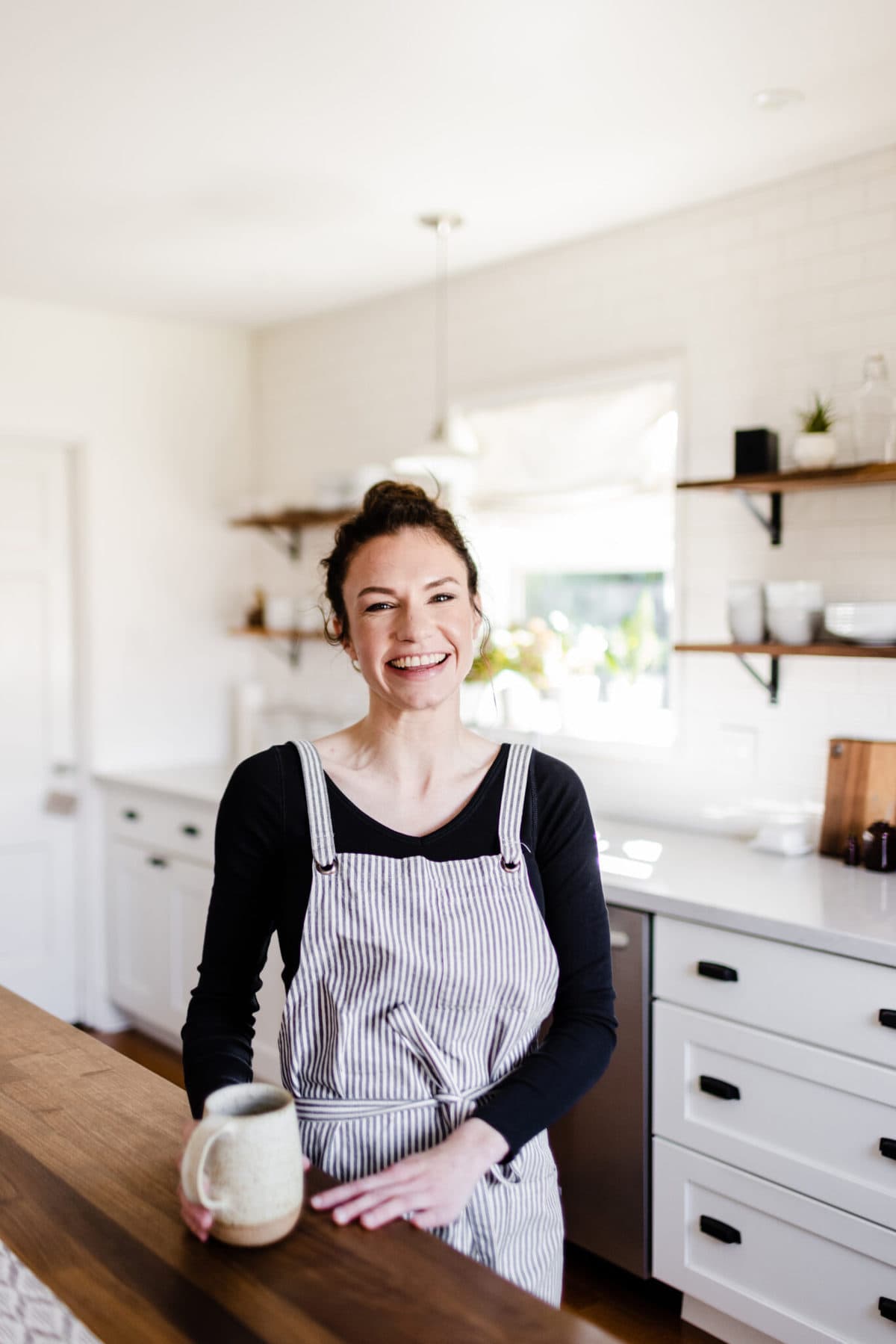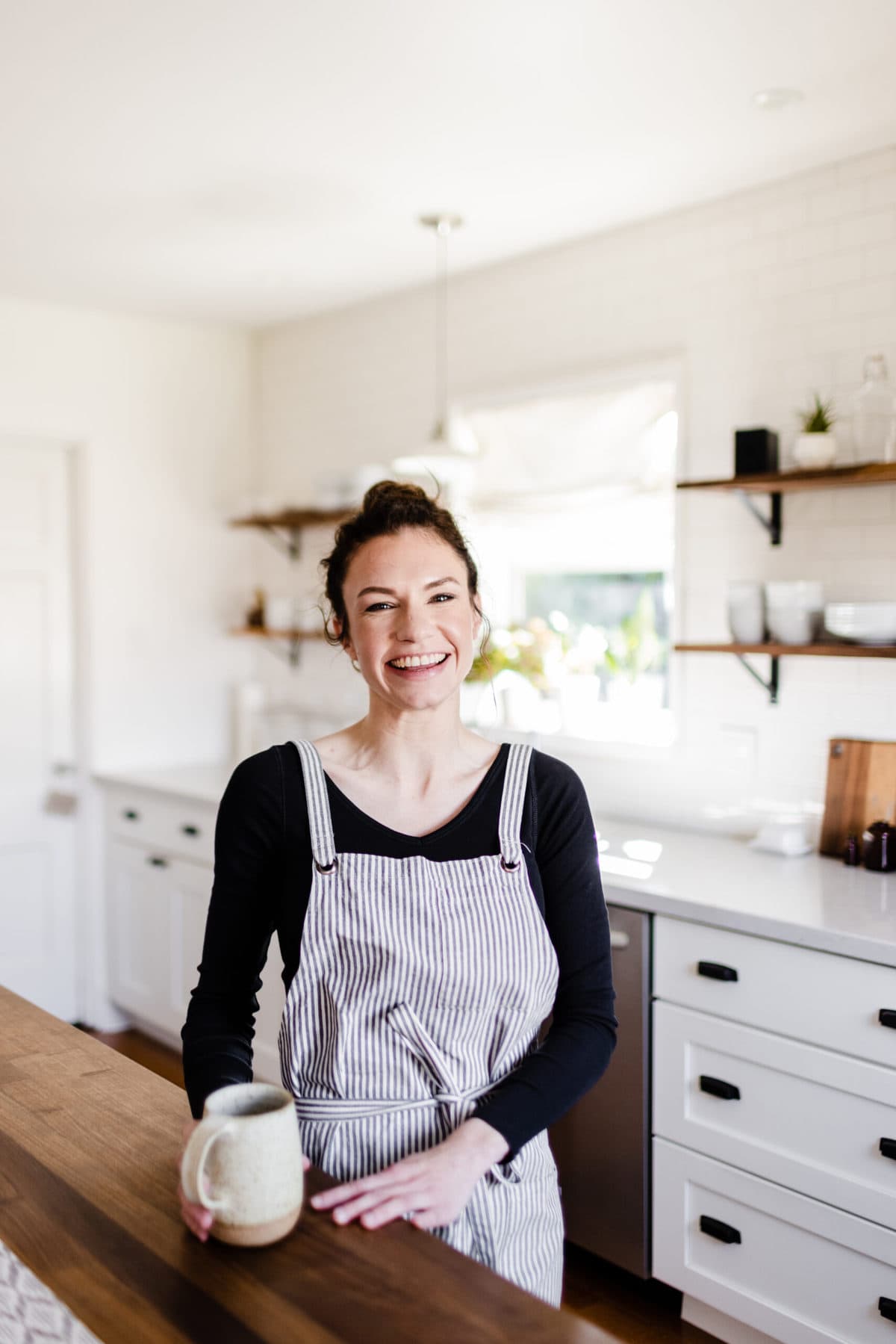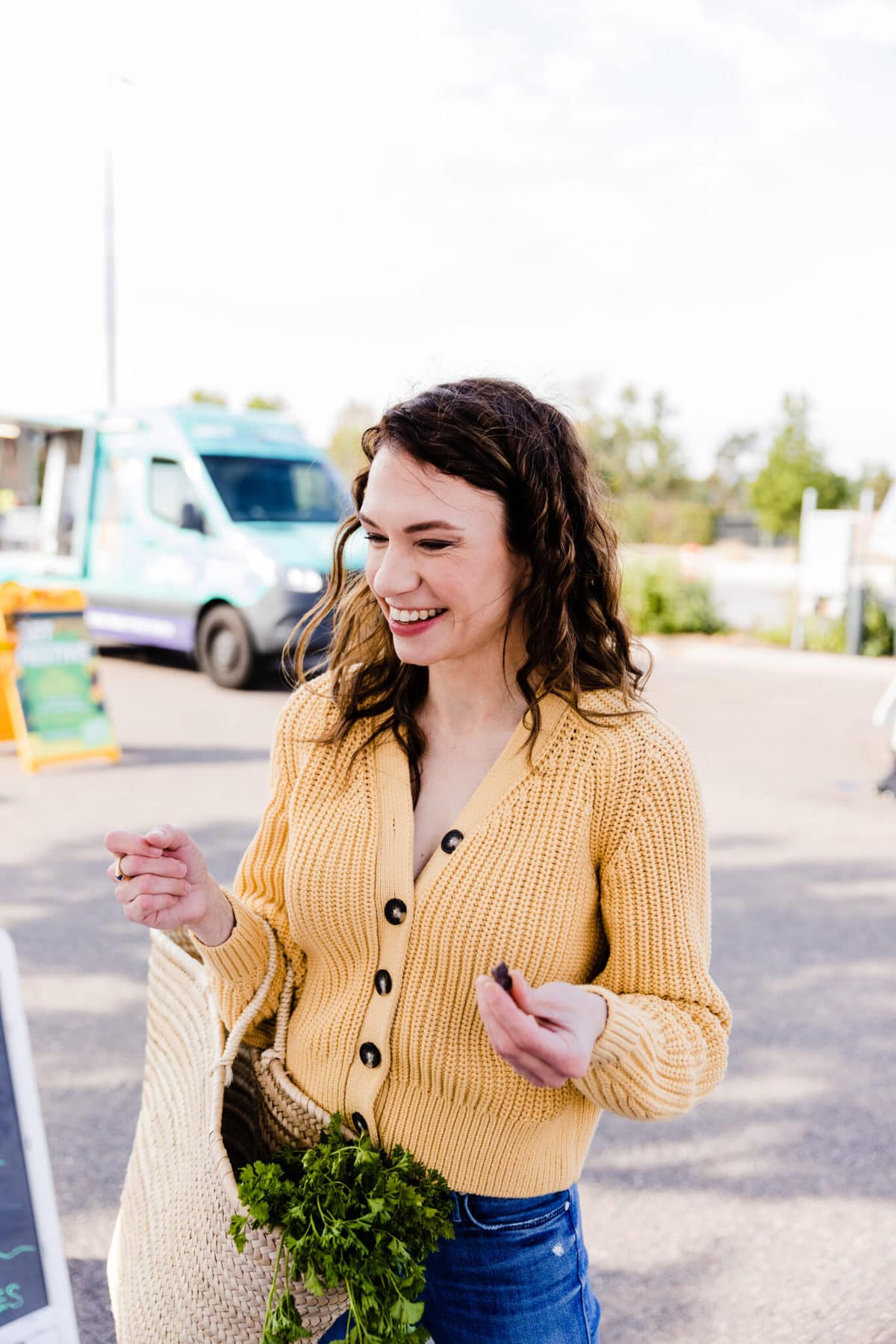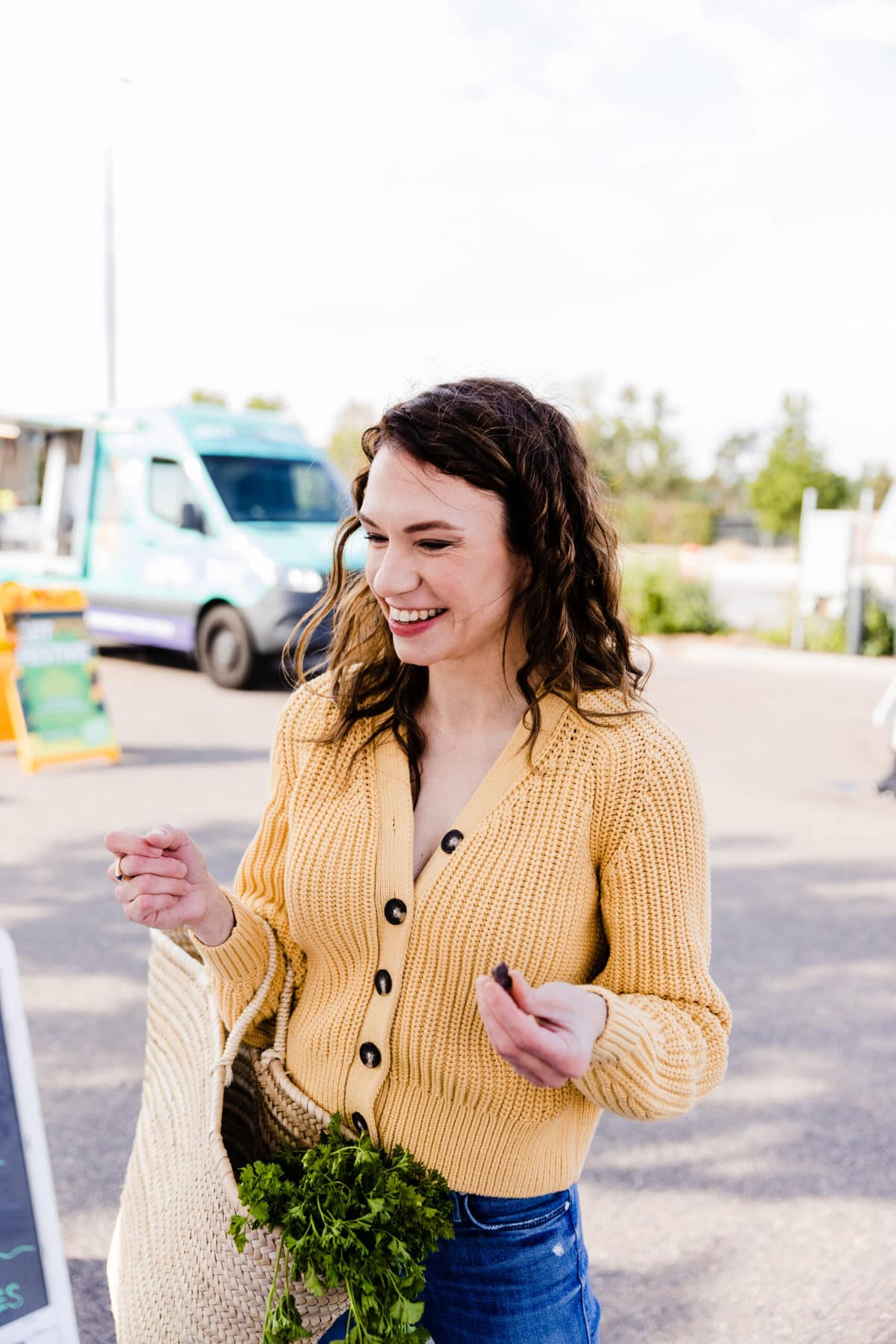 You should probably know
01. Sweet-and-salty is my weak spot.
You don't even want to see my contemplation in the ice cream aisle over salted caramel vs. peanut butter- dark chocolate. The competition is tough. Not to mention, I'm obsessed with sprinkling salt on all of my baked goods.
02. BUT NOT TOO SWEET.
I use less sugar and more wholesome ingredients such as whole grains, fruits, and vegetables while maintaining a mouthwatering flavor and texture.
03. I LOVE simple, yet bold flavors.
I want the flavor of the ingredients to truly shine. This usually means high-quality, seasonal ingredients. Thus, my local farmer's know me by name. If this is too "granola" for you, that's cool. We can still hang out; grocery store produce works in my recipes too.
04. I'm a midwesterner.
There will always be room for crockpots, casseroles (or hot dishes if you are Minnesotan), and dessert.